Dr. Setsuko Tsuchiya
began her dancing and acting career in the USA, earning a BA in Liberal Arts in Dance at Thomas Edison University, an MS in Somatic Therapy and a PhD in Ballroom and Latin Dance Performance. A performance/competition dancer representing USA and Japan regionally, nationally and internationally, she appeared as a background dancer in the television series
"Fantasy Island"
(
1998 - Episode 4 - "Dying to Dance" - 39.00 through 42.00 minute mark
), which launched her acting career. She recently debuted as a supporting actress ("Edna") in
Static (2021)
. Follow me and my dance and acting partner, Daniel S. Janik, on the set of Static and other movies through our
behind-the-scenes photo-video vignettes
.
Originally from Japan, I studied Western somatic therapy at Hawaii College of Health Sciences. After becoming a licensed massage therapist, I began wondering if there could be such a thing as somatic (body) therapy, independent of language and universally applicable to all cultures, and eventually earned a Master of Science degree in Somatic Therapy. My thesis was published as a book entitled IN SEARCH OF SOMATIC THERAPY (see below). My PhD dissertation, "The Power of Partnered Dance" is scheduled for publication under the tentative title, "THE POWER OF DANCE: Partner Dance From Ballroom to Olympic Sport."
Setsuko Tsuchiya is a member of Japan DanceSport Federation, Japan Dance Therapy Association, Japan Dance Therapy Association, and an honored fellow of the former American Association of Integrative Medicine.
IN SEARCH OF SOMATIC THERAPY
by Setsuko Tsuchiya
ISBN 978-0-9972472-3-7
Anticipated 2016 Release
What is somatic therapy? Is it about somatic therapy (psychological "talk therapy" that surrounds somatic stimulation) or somatic therapy (the somatic stimulation itself)? Do the different forms of somatic experience, e.g. massage, dance, singing, accupuncture, accupressure and biofeedback have anything in common other than talking about the experience? The author, a registered Hawaii massage therapist who comes from Japan, documents her journey in search of somatic therapy and reports the surprising answers that reveal themselves along the way.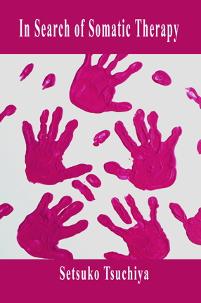 Author's Dance "Good Reads" Recommendations
Other "Good Reads" Recommendations